As an experienced manufacturer of expansion elements, we also produce appropriate expansion chucks for each application. The expansion chucks enable rewinding and unwinding without shafts. Their significant advantages include high torque transmission and their extensive true running accuracy. Various options such as special dimensions can be implemented to meet customers' requirements.
We also develop mechanical adapters for pushing onto existing expansion shafts or expansion chucks. These are used if frequent switches between various core diameters are required.
the shafts are used in applications of winding / unwinding, materials e.g. paper, textile, plastic, aluminum, etc.
available sizes for interior diameters: 12.5 mm - 500 mm
shafts can be personalized according to the clients application
FOR EVERY EVENTUALITY
Light model series A
As the standard model series with individual expansion ledges, the A series expansion shafts can be used universally. The simple and ingenious design according to the modular construction principle guarantees a long service life and quick repairs if necessary.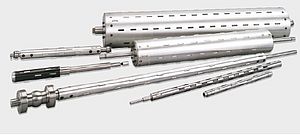 LIGHT POWER PACK
Strong model series 403
With a low dead weight, these expansion shafts reveal high carrying capacity thanks to the use of solid materials such as steel and aluminium. The practical modular construction principle enables fast and uncomplicated repairs.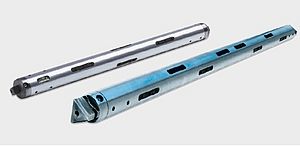 SPECIAL FORMS
Special forms, L series
The Vorwald L series expansion shafts with continuous expansion leaves are designed for several requirements as well as thin-walled cores in which deformation could cause problems. Special dimensions are possible on request.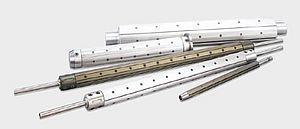 FLEXIBLE USE
Light model series MB
Thanks to their expanding, continuous ledges, the Vorwald MB series expansion shafts can be used for both wide and very narrow reels. Other advantages include their low dead weight and ease of handling.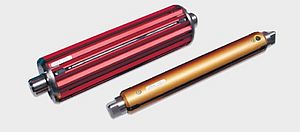 INDIVIDUAL OPTIONS
Strong model series 409
The type and number of the ledges that are used are selected for the specific customer according to the application. The Vorwald 409 series expansion shafts therefore offer high flexibility.