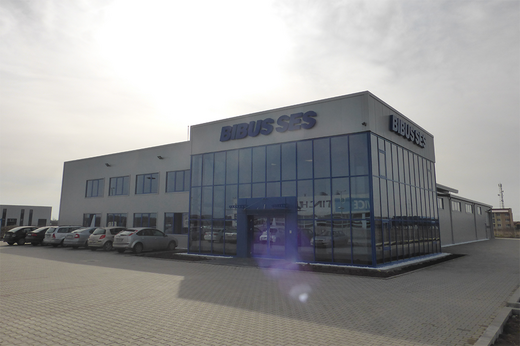 BIBUS SES combines experience and the ability to provide solutions on the Romanian industrial equipment market with technical expertise, logistical support and financial strength of the Swiss group.
BIBUS SES - mission
Our mission is to solve technical problems of our customers.
BIBUS SES - solved problems
Providing spare parts and technical support for maintenance, overhaul, refurbishment, modernization or construction of manufacturing systems, machine tools, equipment, facilities.
Providing complete solutions through design and construction of automated mechatronic systems for: marking, product identification, product inspection, automated manufacturing lines and systems at issue.
BIBUS SES - advantages
Organization and logistics of the company
Competence and technical expertise
Performance of the equipments
Top Suppliers
BIBUS SES - clients
Companies in industries like:
Automotive
Siderurgy
Mechanical engineering
Machining
Food
Pharmaceutics
Environmental
BIBUS SES - complete solutions
Analysis of the problem that needs to be solved
Technical study of the problem
Analysis of alternatives / costs together with the client's technical and decision staff
Selection and offering technical and commercial solutions
System design
Choice of equipment
Construction of the Mechatronic system
Programming the software system
Integration of the system in the production line
A complete system solution is given by a group of engineers in complementary areas, engineers:
in mechanics and mechanical engineering
in drives, transmissions and automation
in PLC control and industrial software
in marking system
in vision systems