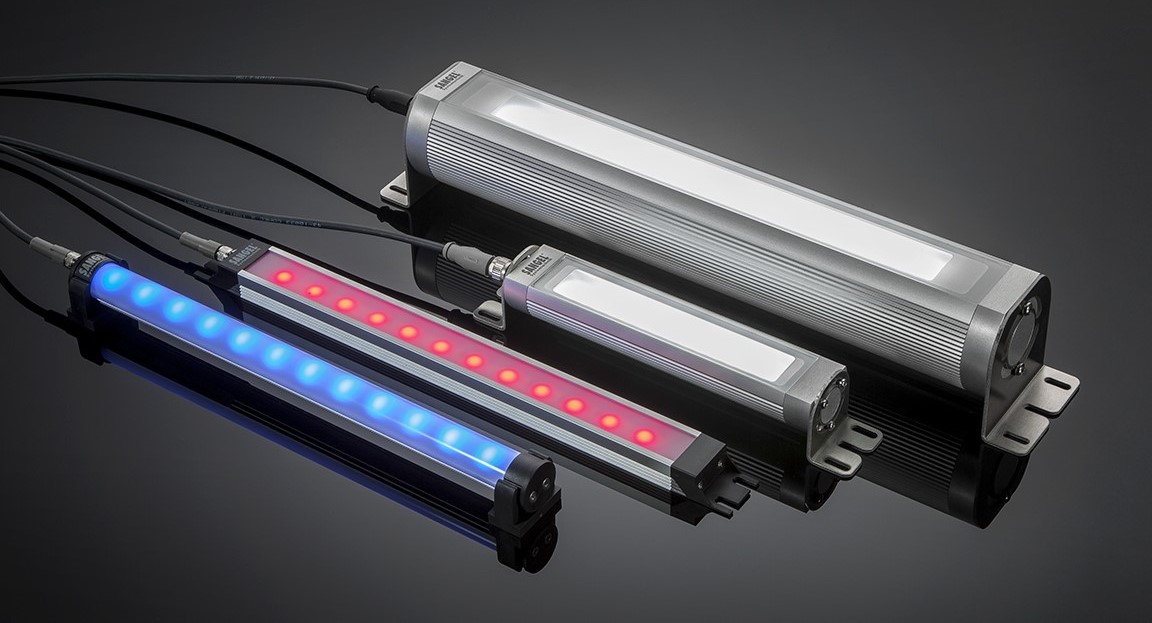 We introduce: New tube-like LED machine luminaires, a slim luminaire for tight space conditions and our RGBW-all-in-one-solution.
With our new LED machine luminaires LR40 and LR70 with a diameter of 40 and 70 mm we complement our product portfolio and enable the easy change of existing luminaires without any design change. Benefit from the identical position of the fastening elements and plan your new machine series with this new product line from the very beginning.
In addition we present with the SL-type a slim machine light with attractive features, which is also available as the RGBW version. Thus you cannot just illuminate your machine, but also indicate machine statuses with different colours.
The same is also possible with our ELN-series which is also available as the RGBW version. This all-in-one solution not only saves time and money, but also space. The ELN-RGBW therefore offers genuine added value.
LED industrial luminaires ensure a clear view in and on production facilities as well as manual workstations. Sangel light is functional and ergonomic.


Advantages of using LED lights
400% more energy-efficient
Maintenance-free – no change of illuminants
Colour constancy – LEDs with quality
No spotlights, but optics
Applications:
lighting posts and work desks
Lighting production lines
Lighting cabinets
Lighting machine tools
In some vision applications
Advantages of Sangel lights:
Available in different sizes depending on the application
Aluminum housing
Static mounting or turnable
2 types of color temperature
Eco Mode for some models