YAMADA AIR POWERED DOUBLE DIAPHRAGM PUMPS:
ENGINEERED FOR HIGH PERFORMANCE. MANUFACTURED FOR LONG LIFE.
Rugged, Bolted Construction.
All Yamada pumps feature bolted construction, which eliminates leaks and simplifies post-maintenance reassembly. Bolted construction is superior to clamp band retainers, which frequently require frustrating, unnecessary leakage rebuilds from misalignment during reassembly.
Since 1905, Yamada has been at the forefront in developing the most complete line of Air-Operated Double Diaphragm (AODD) pumps in the industry. Unmatched in quality, durability and availability, there's no questions as to why more and more industries are coming to Yamada for their pumping needs.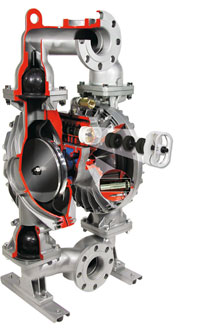 Outside-Accessible Air Valve

Inspection or maintenance of every Yamada air valve may be performed without removing the pump from service. Outside accessible, making it easy to fix / inspect.
Common-size air valve assemblies reduce parts confusion.

Pilot Valve

Unique to the Yamada design is an individual modular pilot valve that actuates the air valve. It is depressed slightly by the inner center disk creating a pressure drop at one end of the air valve, allowing shifting to occur. It is maintenance free with no cumbersome snap rings or lubricated dynamic o-rings to replace or repair.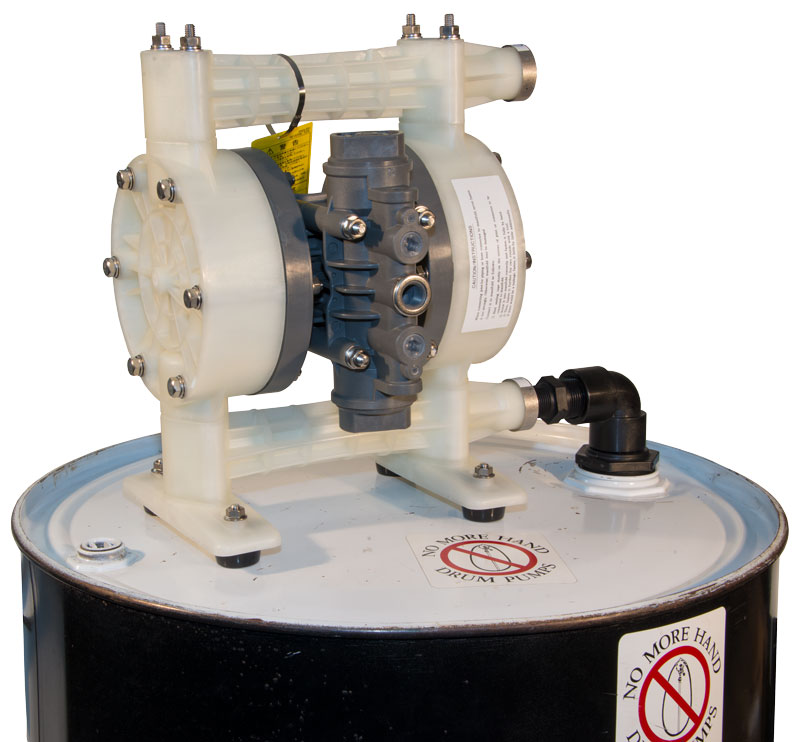 The main characteristics are:
They are

Portable

, Air Powered and a 1:1 Ratio Pump
They have

No Mechanical Seals

, Couplings or Gears
They can handle a Huge Variety of Fluids including almost

Any Type of Chemical

They offer

Variable Flow Rates

& Variable Discharge Pressures
The have

Excellent Solids

(slurry) Handling abilities
They are Excellent Against Abrasive Particles
They

Can Be Dry

Primed and have excellent Suction Lift abilities
They

Can Run Dry

without Damage
An AODD Pump

Can be Dead Headed

They offer

Low Shear Capabilities

They are

Submersible

They are

Low Maintenance & are Relatively Cheap

INDUSTRIES & APPLICATIONS
Yamada air operated double diaphragm pumps can be used in a multitude of industries and applications. Which means Yamada pumps can be used for almost everything.

The following is just a brief listing of some of the applications:
Alternative Energy
Automotive Fluid Transfer
Brewery Pumps
Chemical Pumps
Environmental Remediation
Food, Cosmetics and Pharmaceuticals
Industrial Applications
Mining Applications
Powder Pumps
Paint & Coatings
Petroleum Oil & Gas
Wine and Winery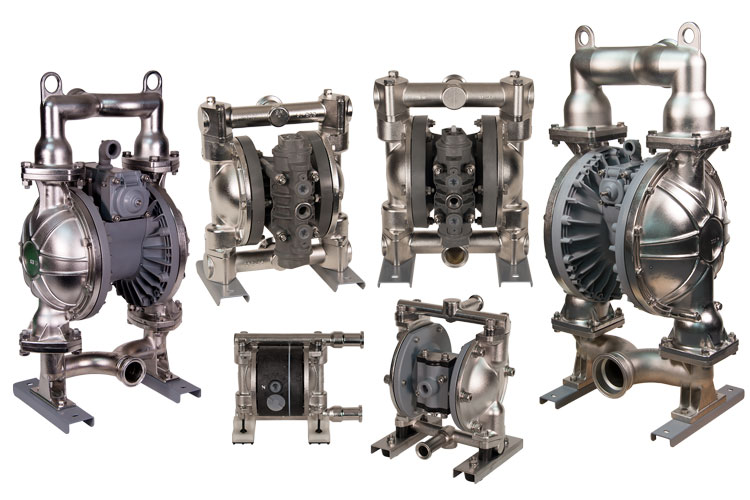 As high-quality fluid handling pumps, Yamada products feature innovative pneumatic pump technologies and unparalleled dependability. Yamada position as an ISO 9001 certified company and provider of unique technologies makes them a superior choice for fluid processing pumps. Air operated double diaphragm pumps are suitable for transferring hazardous, corrosive or abrasive liquids and used in a multitude of industries and applications. The pumps have an excellent wear resistance and are intrinsically safe (ATEX).

BIBUS SES carries a complete line of Yamada pumps, pump parts, replacement parts & accessories.